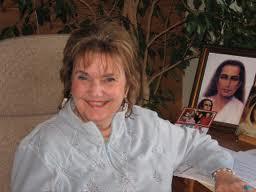 Joanna Cherry interjú Sharula Dux hercegnővel
Sharula Dux hercegnő egy olyan asszony, akit évek óta ismerek. Üzenetei csodálatosak, ám mégis egyszerűek: Telosból, egy Lemúriai városból származik, amely a Shasta-hegy alatt található. Azért jött a felszínre, hogy elkezdje megosztani kultúrájukat velünk, mindannyiunk hasznára válva, hogy egy teljes civilizációvá váljunk.
Az évek során többször találkoztam vele, hallottam, ahogy Sharula beszél. Nagyon figyelmesen hallgattam; Soha nem vettem észre, hogy ellentmondana önmagának, pedig a mondanivalója nagyon összetett volt. Szerény, jó humorérzéke van és sok szeretetet ad a körülötte lévők számára. Öreg és bölcs léleknek tűnt.
Sharula engedélyével és jóváhagyásával 1995-ben a Telosról szóló két szalagos magnófelvételből és az emlékeim között őrzött saját és mások kérdéseire adott válaszaiból összeállítottam a következő, párbeszédes formátumú kivonatot:
JC: Sharula, miért épült Telos
SD: Huszunötezer évvel ezelőtt két jelentős civilizáció létezett a Földön. Az egyik Lemúria vagy Mu kontinensén volt, amely a Csendes-óceán nagy részét, az Egyesült Államok nyugati részét és Ázsia egyes részeit foglalta magában. A másik Atlantisz volt, amely a mai Atlanti-óceánon, Afrika és Európa egyes részein terült el. Nézeteltérés alakult ki a két civilizáció között az emberiség többi részének társadalmi és politikai fejlődésével kapcsolatban: Lemuria azt akarta, hogy a Föld kevésbé fejlett civilizációi szabadok maradjanak, az atlantisziak pedig uralkodni akartak felettük vagy legalább felügyelni akarták őket. A hosszas háborúskodás tört ki kettejük között. Ezek a háborúk annyira elmérgesedtek – még termonukleáris tölteteket is bevetettek – hogy a karmikus energiák mozgásba lendültek és végül mindkét kontinens elsüllyedéséhez vezettek.
JC: Termonukleáris atomfegyvereket használtatok? Maradtak a háborúnak mai napig látható nyomai?
SD: Igen, a Góbi sivatag és a Szahara, hogy csak kettőt említsek. A háború után sok melkizedeki pap és lemúriai papnő a jövőt látva előre jelezte a kontinens elsüllyedését. Elkezdtek keresni egy helyet, ahová költözhetnek. A Shasta hegyen telepedtek le, Lemúria keleti részén. A Shasta egy nagy hegy, amelyet már akkoriban is szentnek tartottak, és biztonságosnak ítélték az elkövetkező kataklizma idején. Föld alatti építkezés mellett döntöttek, részben a két kontinens süllyedése okozta földrengések, részben a Föld eredeti légkörének eltűnését követően a felszínen maradó életet súlyosan károsító ultraibolya sugarak miatt. Miközben az új város helyét keresték, egy nagy, több négyzetkilométer területű és több száz méter magas, kupolás barlangra bukkantak Shasta hegy belsejében. Ez lett a Telos városának legfelső szintje.
JC: Miért "Telos" lett a neve?
SD: A mai Egyesült Államok egész délnyugati részét akkoriban "Telosnak" hívták, ami azt jelenti: "egyesülés a lélekkel", ezért ezt a nevet választották az új városnak. Négy szintet építettek a legfelső szint alá. Így lett összesen öt szintes, kétmillió ember befogadására alkalmas a város.
JC: Most hányan élnek Telosban?
SD: Másfél millióan. De csak 25 000 ember kezdte, akik 100 évvel a Lemuria elsüllyedése előtt költöztek Teloszba. Nagyon kevés ember élte túl a földrengéseket, a szökőárak hullámait és a vulkánkitöréseket, amelyek a süllyedést kísérték.
JC: Mikor történt ez?
SD: Hozzávetőlegesen 12 000 évvel ezelőtt.
JC: Mi történt az atlantisziaiakkal? Ők is építettek egy földalatti várost?
SD: Igen, a brazil Mato Grosso fennsík alatt.
JC: Vannak más földalatti városok?
SD: Igen, valójában föld alatti városok egész csoportja létezik, ez az Agartha Hálózat. A lemúriaiak kérvényezték az Agartha Hálózati tagságukat, mivel az Agartha városok lakói bölcsek és mentesek minden erőszaktól, a lemúriaiaknak meg kellett győzniük Agarthaiakat, hogy tanultak a hibáikból és a béke útjára lépnek. Ez meg is történt.
JC: Hány városból áll az Agartha Hálózat?
SD: Százhúsz.
JC: Merre van pontosan a Shasta hegy alatt Telos?
SD: A kupolásos barlang nagy része a Shasta-hegy talpa felett helyezkedik el, a kupola teteje pedig hozzávetőlegesen a hegy feléig ér. Az ötödik, legalacsonyabb szint körülbelül másfél kilométerre van a talajszint alatt. Minden szint több négyzetkilométer alapterületű.
JC: Mi található Telos különféle szintjein?
SD: A legfelső szint a kupola alatt a város fő része. A legtöbb ember itt él, a kereskedelem nagy része is itt zajlik és itt vannak a középületeink. Ez Telos szíve és lelke. Közvetlenül a központban helyezkedik el a Templom - templomi társadalom vagyunk -, amely 10 000 ember befogadására épült. Fehér színű és piramis alakú, "élő kőből" álló anyagból készült csúcsidommal rendelkezik, amely a Vénuszról származik. Kristályszerűnek tűnik és a színspektrum minden színét sugározza. A templomot a Melkizedek Rendjének ajánlották fel, amely Világegyetemünk kozmikus papsága, arra törekednek, hogy megtestesítsék az Istenség legmagasabb szintjei által átadott fénytervet. A legfelső szinten is találkozunk önkormányzati épületeinkkel és a könyvtárainkkal. Vannak Lemúriából, Atlantiszból, Egyiptomból és más, régebbi földi civilizációkból, sőt más bolygók civilizációitól származó feljegyzéseink. Van egy olyan épületünk is ezen a szinten, ahonnan irányítjuk Teloson a belüli, a Telos és más föld alatti Agartha városok közötti és a bolygón kívüli kommunikációt. A földfelszíni rádió és TV adásokat is innen figyeljük.
JC: Mi a helyzet a szórakozással? Vannak szórakoztató helyek Telosban?
SD: Igen, persze! Szórakozó helyeink vannak sportokhoz, játékhoz, filmekhez, zenéhez és tánchoz. Van olyan helyünk, amely leginkább a Star Trek Holofedélzetére hasonlít, ahol tetszőleges virtuális valóságot hozhatunk létre magunknak: mászhatunk hegyet, úszhatunk folyóban, visszamehetünk a történelemben, stb.
JC: Hűha!
SD: Van egy olyan épületünk is, amelyben helyet kaptak a multi tracking, aminosav alapú számítógépeink. Ezek a számítógépek élnek, Krisztusi tudatszinten működnek, ezért soha sem hibáznak. Kiolvashatják a múlt feljegyzéseit, olvashatnak az előző életeinkben, sőt, meg is tudják mutathatni ha akarjuk. Olvasni tudják az aurát és a test egészségi állapotát, elmondhatják, mire van szükségünk. Le tudják játszani a "lélekdallamunkat", amely segít tisztán meditálni. Képesek velünk a lélek szintjén kommunikálni. Képesek galaxisok közötti kommunikációra is, segítenek az emberek Krisztus tudatának gyakorlásában. És egy kicsit függünk is a számítógépeinktől.
JC: Milyen csodálatos dolog.
SD: A második szinten tantermek vannak, ruhák, bútorok és egyéb dolgok gyártása folyik és néhányan laknak is itt. A harmadik szinten található hidroponikus kertünk, ahol minden élelmet megtermesztünk. Több mint 12 000 éve vegetáriánus vagyunk, és zöldségeken, gyümölcsökön, gabonaféléken, diókon, szójababon stb. Élünk. Termékeink vízben nőnek; néhány ásványi anyagot adnak hozzá, de nincs műtrágya és nincs talaj kimerültség. Növényeink sokkal gyorsabban nőnek, mint a felszínen, és csupán néhány négyzetkilométernyi földön képesek vagyunk 1/2 millió embert etetni, és elegendő fajtát adunk az étkezéshez, hogy kellemes legyen.
On the second level we have classes, manufacturing of clothes and furniture and other things, and more people living. On the third level are our hydroponic gardens, where we grow all our food. We've been vegetarian for over 12,000 years, and we live on vegetables, fruits, grains, nuts, soybeans etc. Our crops grow in water; some minerals are added, but there's no fertilizer and no soil depletion. Our crops grow much faster than on the surface, and we're able to feed 1 1/2 million people from just a few square miles of land, and give enough variety for eating to be pleasurable.
JC: Do any of your supplies come from the surface?
SD: No, we trade with the other Agartha cities. The fourth level is half hydroponic gardens, part manufacturing and part nature. The fifth level is our nature level. People come here to relax. We've created lakes and grown tall trees – there's a park atmosphere. Animals live there, some of which no longer exist on the surface such as the saber-tooth tiger, the mastodon and the do-do bird. We were able to save them and bring them down to Telos.
JC: Do you keep them in zoos?
SD: No, people and animals get along peacefully in Telos. We've trained the carnivors to eat vegetarian food, and gradually they've lost their aggression. So literally, here the lion is lying down with the lamb! And you can actually play with a big cat, carefully!
JC: How can you live under the earth? Do you have light?
SD: Yes, we have a process in which stones with a high crystalline content are fused with an electro-magnetic force field of energy. This causes the crystalline matrix of the stone to create a polarity that allows the stone to pull in invisible rays and re-emit them as visible, full-spectrum light. The stone becomes like a small sun, for about 500,000 years. We dim them at night to stay on the same 24-hour day as you have on the surface.
JC: What about air? How do you get enough oxygen?
SD: We've created an eco-system. We get our oxygen from the plants and trees that grow here, though some vents do go to the surface. Water in some areas moves at high speeds, circulating air and negative ions. This is so effective, we have less and less dependence on air vents, and this is good because even the air around Mt. Shasta is becoming more polluted.
JC: How do you get around in Telos?
SD: We do a lot of walking, but there are three ways we can travel more quickly. One is something based on crystalline technology and looks just like a basket. You get in, and the basket is guided by your mind – you lift up into the air and float to your destination. This is used for travel around the city. The second method is an electro-magnetic sled that looks like a snowmobile, also used within the city. We can get from Mt. Shasta to Mt. Lassen, an extension of Telos [about 50 miles away], within a few minutes. The third way is electro-magnetic trains that travel at thousands of miles per hour through tubes, never touching the sides. These are similar to your subway trains, and are how we travel to the other subterranean cities around the planet.
JC: Do you build your tubes like we build our subway tunnels?
SD: No. We created the tubes with a boring machine that melts rock and earth to white-hot incandescence and then cools it again instantly, forming a diamond-hard, water-tight substance that is also elastic enough to move with an earthquake, like rubber. We build walls the same way, and there are even subterranean cities under ocean water that have been built this way. We are preparing to bring this technology to the surface when the time is right.
JC: Sharula, could you be the "Bonnie" one author writes of in Mt. Shasta: Home of the Ancients?
SD: Yes, I am that one. In those days I used a name to fit more easily with your society. But when I came to the surface to stay for a time, I wanted to use my real name.
JC: Are there others from Telos up here with us?
SD: Yes, people from all subterranean cities have merged with life on the surface, to benefit both civilizations. Some of them are well known.
JC: How does a Telosian come to the surface?
SD: There are three ways. There are entrances on Mt. Shasta, with holographic screening devices to make them invisible from the outside. If somebody wants to enjoy the stars or wander a bit on the mountain, he'll use these. The second way is to take a tube, such as to Los Angeles or another subterranean city of the Agartha network. And finally, you can take a scout ship, one of the smaller "space ships" we have.
JC: So some of those ships we see are yours?
SD: Yes, we call them the Silver Fleet. Along with the scout ships, we have three large mother ships. When the mother ships come out – the mountain opens physically – we don't want to scare people, so we've invented machines to create a cloud cover – you call them "cloud ships".
JC: Could one of us from the surface go down into Telos?
SD: In Telos there is no judgment of others, and we have telepathy between minds. Most people on the surface have judgment thoughts, and these are physically painful to a Telosian. Some are invited to go down, mostly students of spiritual masters. As the world changes into greater light and love, our two societies will come together. This will be a long-awaited and joyous time!
JC: When do you think that might be?
SD: We don't know yet; when there is enough readiness in people on the surface.
JC: Would you describe a typical life in Telos, from birth?
SD: Well, when a woman first realizes she's pregnant, she goes to a temple room where she's given lots of loving support and surrounded with beautiful pictures and music. She sees her baby as beautiful and perfect. This love and perfection go right into its cells. Wonderful building blocks! Both parents talk to the child with great love, sing to it, etc. So it really knows it is loved and wanted. Pregnancy lasts only three months.
JC: Three months! But how does the baby survive?
SD: That's all a baby needs in the womb; it's born quite healthy and strong.
JC: What a difference!
SD: When the baby is ready to be born, the mother goes to a birthing section of the temple, where she's assisted by a birthing priestess. The birth is under water – painless – which is best for both the mother and the baby.
JC: Why is that a good way?
SD: As birth usually is on the surface, the baby's umbilical cord is cut long before it is ready or able to breathe easily and naturally. Often it is struck in order to start its breathing, so its first breath is taken in pain and fear. This leads to people shutting down their breath during life – being half alive! – and to diseases such as emphysema and other lung problems.
When a baby is born in Telos, it slides right in to warm water. It feels right at home. It continues to be connected to the mother by the umbilical cord for perhaps half an hour, while it floats around and rests from the birth process, being loved and welcomed by its parents. Finally, it starts to breathe fully on its own. Only then is the cord painlessly cut with a laser.
For the next two years, the father stays home to help with this crucial time of the child's life. It's vital that both father and mother, female and male are present for a child to be fully balanced. Each child is given twelve sets of godparents, most often with children of their own. It spends time with all these families, and begins to feel like all the world is family. This discourages cliques from forming, and de-rigidifies family patterns.
Education begins at three years, and it's based on the intelligence of the child, not its ignorance. Meditation is taught, reading, dance, sports, math, acting, abstract concepts, playwriting. The kids are taught to think for themselves, and work things out. In a "play and learn" concept, they learn self-expression without violence. Beginning at age five, astral projection is taught, so that children can travel out of body and learn many things. They visit records of the past and view history for themselves; they visit the surface and even other planets. They learn that angels are real, and develop the faith to manifest from the unseen to the seen. They become wise and strong in themselves; there's no victimhood.
We call the teenage years the "years of temporary insanity." Kids join with others of their age under the supervision of wise and loving adults. They create plays, they might run wild in the lower caverns for a few days, scream and holler and let out their energy positively. They grow into whole adults – no alcoholism or other addictions.
JC: Is there any insanity on Telos?
SD: None.
JC: Any crime?
SD: No.
JC: How about poverty?
SD: No, everyone has what they need and want.
JC: What is a typical home like?
SD: Homes are based on sacred geometries, mostly spheres. Our public buildings look a lot like those of ancient Greece.
JC: Do you have electricity and appliances like we do?
SD: We've developed machinery to tap energy from the ethers, so we don't need electricity. Some appliances are similar to yours, but more advanced. We even have a replicator, as on your TV show Star Trek, but most of the time people like to cook for themselves.
JC: Is your food anything like a surface vegetarian's?
SD: Very similar. We've stolen some of your ideas; we love pizza! Also chocolate.
JC: Do you have pets in Telos?
SD: Yes, just like you.
JC: How tall are Telosians, on average?
SD: About a foot taller than surface folks.
JC: And what's the average life span?
SD: There's no aging in Telos. We are genetically exactly the same as you, but we know we do not age; so we don't. There are a few American Indians in Telos, and they're hundreds of years or more old now.
JC: How old are you?
SD: 269. Most Telosians are between a few hundred and a few thousand years old. One man has been in his body for 30,000 years. We jokingly nicknamed him "Longest"!
JC: So you're a youngster! What about dating? Do you get a gal who's 25 dating a guy who's 2,000?
SD: Often! (Laughs)
JC: Is there any death in Telos?
SD: Yes, but it's rare. Sometimes a person dies in an accident. Pets do die.
JC: What happens when someone is ready to leave Telos?
SD: A large portion of people ascend – take their body into light and move into a lighter dimension. Others may not be ready to ascend, so they learn how to leave their body, and then dematerialize it.
JC: How does a society work where people just stay around?
SD: When people know they're going to live as long as they want to, and even stay young as long as they like, there comes a completely different feeling about life than you have on the surface. There's not that "You're only young once!" kind of wildness that happens a lot in your society, with reckless behavior and maybe even drugs or alcohol. Also, since you live for hundreds or thousands of years, you make sure you're taking care of the environment! You're more responsible. The most wonderful thing about living without aging or dying is that you get to do all the things you want to do. Up here, just about the time someone gets enough wisdom and knowledge to start really living, he's grown too old to do much with it.
JC: How is Telos governed?
SD: We have a Council of Twelve Plus One. The twelve who head the Temple are six men and six women, mostly ascended masters, people of high wisdom who stay balanced in any situation. They always set the good of the many above their own personal good, by following what God wants.
JC: What is the "Plus One"?
SD: The "One" is either the High Priest and Priestess, or the King and Queen of Telos. The Order of Melchizedek always balances male and female, which is vital to spiritual enlightenment.
JC: Who are the High Priest and Priestess?
SD: They are working partners. The High Priest is Adama, an ascended master working directly under Archangel Michael. He is a blue ray master, assisting humanity with ascension. The High Priestess is Terra Ra. She teaches the students in the Temple and is much loved by them. She also is an ascended master.
JC: And the king and queen of Telos?
SD: They are Ra and Rana Mu. This lineage is unbroken for over 30,000 years. Though royalty is inherited, it doesn't pass automatically to the oldest son or daughter. The king and queen decide which of their children or grandchildren is most capable of the job. That one then goes through full Temple training and becomes a Melchizedek Priest or Priestess.
JC: You are called "Princess." Does that have anything to do with this lineage?
SD: Yes, I am a daughter of Ra and Rana Mu.
JC: Who makes the governing decisions?
SD: The Council of Twelve. When it makes a decision, the king and queen can back it, or they may request a change. If there is an unresolved question, the High Priest and Priestess have the final word. Below the main Council of Twelve are lower Councils of Twelve which handle any local disputes. Individual problems or arguments are handled by an arbitrator, a priest or priestess who has access to the akashic records of the past.
JC: Why is this helpful?
SD: Because often disputes come forward from previous incarnations. When a decision is made, each person understands it is best for all concerned, and the matter is closed.
JC: Do you have money on Telos?
SD: No, we have a non-monetary basis of exchange.
JC: How does this work?
SD: The government owns everything, but isn't responsible for controlling anything. It makes sure, for instance, that food gets to the distribution outlets. When you need something – food, clothes, furniture, art, books, etc. – you simply go to a distribution center and pick it up.
JC: If people don't need to work for money on Telos, how does everything get done?
SD: Each person chooses what he wants to do. Say he decides to work in the hydroponic gardens; he sets his own hours, and lets his "foreman" know when he'll be there. And he does show up, because he knows everyone's well-being depends upon his doing his part. Some people's gifts are art, massage, etc. People have plenty of time to meditate, play, rest, go to the Temple for training, and grow spiritually.
JC: What about the jobs nobody wants to do, like collecting the garbage?
SD: We all take turns doing community service – even Council of Twelve members. There is no one better than, and no one less than. So we might give four hours a month to collect and dematerialize the garbage, weed the gardens, pick up animal droppings, etc. We're doing it with others so it becomes fun, we sing and have a good time.
JC: You actually dematerialize garbage?
SD: Yes.
JC: Could we ever use that skill on the surface!

JC: Do people get married on Telos?
SD: Yes, we have two kinds of marriages, bond marriage and sacred marriage. When two people feel they really have something together, they care for each other and want to see where it's going, they go to a priest or priestess and commit to a bond marriage. Sometimes these last for hundreds of years, but are usually shorter. Bond marriage partners don't have children. If the marriage doesn't work, they simply go again to the priest or priestess and it is dissolved – no stigma, no disharmony. When a bond marriage becomes very deep and lasting, the two may choose a sacred marriage. This might happen after two hundred years together, or two months. They have a beautiful, large wedding. All of our children come from sacred marriages.
JC: Why did you choose to marry a man from the surface level of Earth?
SD: He is my twin flame, the masculine half of my soul. He chose to incarnate on the surface level to help fulfill our work together, that of merging our two societies into one.
JC: Are any of these master abilities practiced by at least some Telosians:

travel by thought (leaving no form behind); or

manifestation from the ether?
SD: People who have gone through temple training do learn these things eventually, when they are ready.
JC: Sharula, thank you for coming up to be with us and help merge our two societies. How long do you think you will stay on the surface?
SD: That is up to spirit.
©1995, Joanna Cherry. You are most welcome and encouraged to share this article with others, as long as you credit the source. Thank you.
"http://www.foldimennyorszag.hu/Uzenetek_-_Interju_Sharula_Dux-al.html"
https://fenysziv.webnode.hu/a-feny-galaktikus-szovetsege2/kozmikus-testverek/joanna-cherry-interjuja-sharula-dux-al-a-telos-i-hercegnovel-/