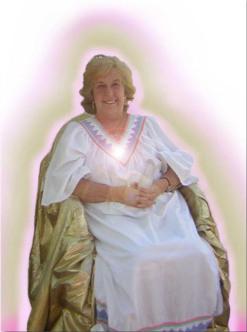 Monday, July 6, 2020
THE VIOLET FLAME
THE VIOLET FLAME IS A COMBINATION OF THE BLUE AND PINK RAYS. IT IS NOT ONE RAY BY ITSELF. IT IS A COMBINATION OF BLUE (POWER - Masculine) AND PINK (LOVE - Feminine) ENERGIES... ❤ ❤ ADAMA speaks from the heart of TELOS -
"Good evening my beloved friends, this is Adama of Telos. Tonight, as always, I have my regular team of twelve masters with me. We also enjoy the honor of having the Master Saint Germain present with us as a participant. Though I am talking through Aurelia, the energy of Saint Germain is blended with mine. It is a great privilege for us, because Master Saint Germain is so deeply loved in the inner planes, and highly respected by everyone throughout the entire cosmos. He spends much time with us in Telos. We all work together to bring forth the energies of ascension for the planet and for humanity.
I would like to give you some explanation about the Seventh Ray and if you have questions, feel free to interrupt, so that we can create more of a dialogue.
The Violet Flame is a combination of the blue and pink ray. It is not one ray by itself. It is a combination of blue for power and pink for love, uniting the energies of the divine masculine with the divine feminine in a wondrous action of spiritual alchemy. The main role of the Violet Flame is transmutation, an alchemical term meaning to create positive change. For example, by invoking and working with the Violet Flame, you can transmute huge amounts of karma or misqualified energy from this or past incarnations.
Once the energy is transmuted, you never have to deal with it anymore in your present life, because those energies have been erased and forgiven into love and joy with the use of the Violet Fire. As you work with the energy of the Violet Ray, it radiates and dissolves unbalanced energies in your auric field, as well as your conscious, subconscious and unconscious minds. It can heal many conditions in your lives.
The Violet Flame can dissolve karma, once you have full understanding of the experiences lived and the energy patterns created. With its energies, you can also create wondrous beauty because it is composed of the power and love frequencies. Also included in the Violet Ray activity is the Flame of forgiveness and compassion, which are needed to create harmony and manifestation in your life.
There are other attributes of the Violet Flame, such as the comfort flame and the flame of diplomacy and ceremony. These are all Seventh Ray activities. Whenever you create comfort, no matter what form it takes, you engage in a Seventh Ray activity. We also call the Violet Flame, the Freedom Love Flame. When you gain spiritual freedom, you become limitless, and all the attributes of your divinity are at your command. This is total freedom, not just freedom from one thing. The Violet Flame is a vital tool for your spiritual progress and evolution."
(From "The Seven Sacred Flames" by Aurelia).